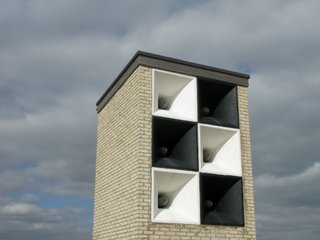 From 11:30am – 5pm. I will sit atop the De La Warr Pavillion in Bexhill on Sea for a few hours re-creating foghorn sounds with pine branches and maybe a bass guitar. If i find anything else i will use it. I intend to be LOUD when i get the chance.
DLWP page here. Scroll past Hypnotized and Anneka Warburton till you get to Last Station Located: Bexhill on Sea.
See also the 2013 LAST STATION post below
Update: Well that's what i thought was happening. In reality i was dragging my gear around to different parts of the building and blasting out wooden fog signals for a few minutes at a time. A fun day was had by all though.
&nbsp